State bank of India (SBI) has increased its short term Fixed Deposit (FD) rates by 1% from March 28, 2012. Its expected more banks would follow deposit rate hikes. This hikes comes after Government announced Interest rate hikes in the range of 0.2% – 0.5% on small savings schemes such as public provident funds (PPF), post office deposits and National Savings Certificate (NSC).
Here is the advertisement. It shows Interest Rates payable and yield on NRE, NRO, Domestic Term Deposits (Fixed Deposit) and Senior citizens.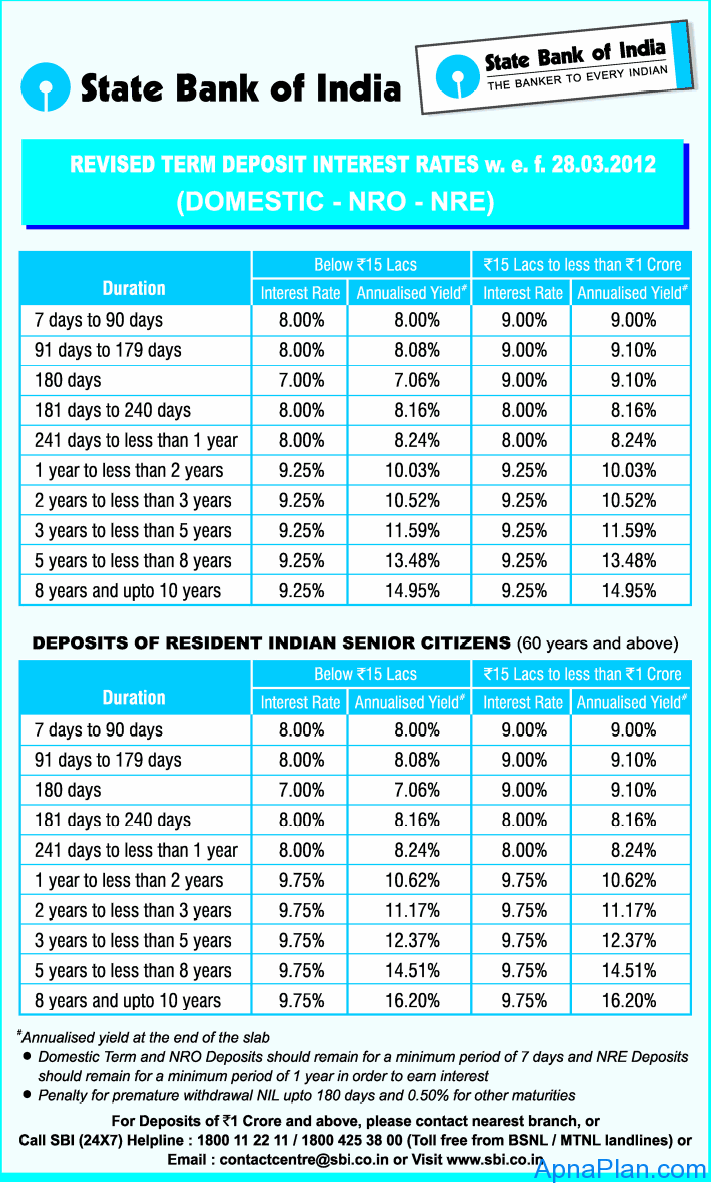 Premature withdrawal of SBI Term Deposits:
Domestic Term and NRO Deposits should remain for a minimum period of 7 days and NRE Deposits should remain for a minimum period of 1 year in order to earn interest.
No penalty for premature withdrawal upto 180 days and 0.5% for other maturities.
Go ahead and invest in these fixed deposits.