Income Tax Department has come up with a new design for the PAN Card effective January 1, 2017. There are three changes:
1. Quick Response (QR) code having details of the PAN applicant is printed on PAN card for enabling verification of the PAN Card
2. Legends have been incorporated for particulars Name, father's, and date of birth fields.
3. Position of PAN & signature has been changed.
Here is the sample of New Design of PAN Card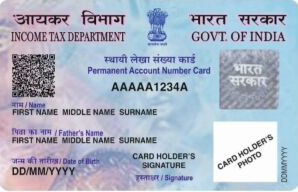 Notification for PAN Card Design Change: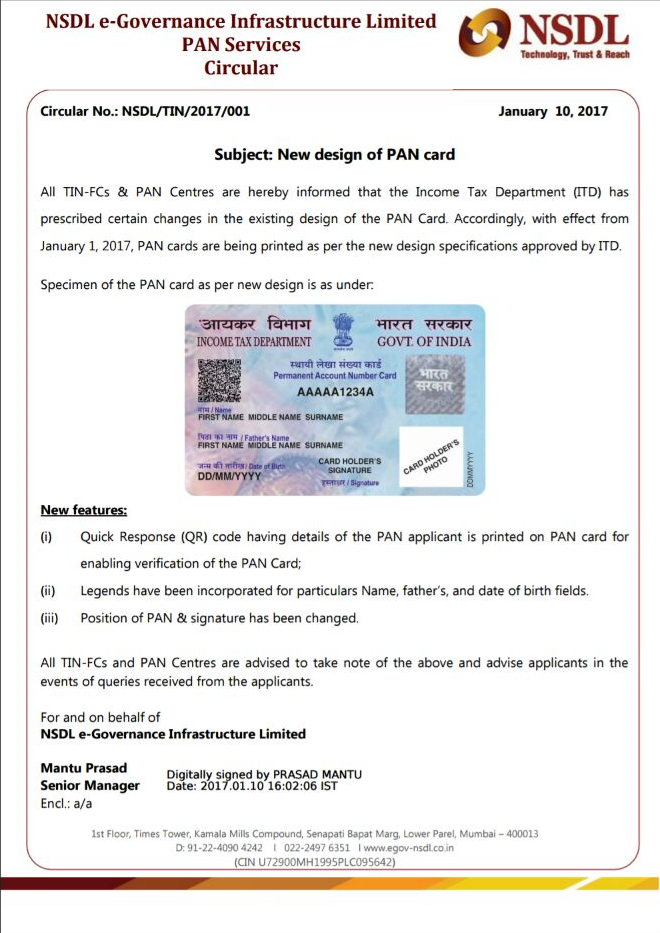 If you are wondering what the 10 digits of PAN Number means here you go.
These 10 characters can be divided in five parts as can be seen below. The meaning of each number has been explained further.
PAN Number Explained:
1. First three characters are alphabetic series running from AAA to ZZZ
2. Fourth character of PAN represents the status of the PAN holder.
C — Company

P — Person

H — HUF(Hindu Undivided Family)

F — Firm

A — Association of Persons (AOP)

T — AOP (Trust)

B — Body of Individuals (BOI)

L — Local Authority

J — Artificial Juridical Person

G — Government
3. Fifth character represents first character of the PAN holder's last name/surname.
4. Next four characters are sequential number running from 0001 to 9999.
5. Last character in the PAN is an alphabetic check digit.