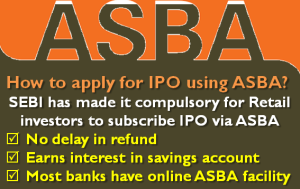 SEBI has made it compulsory for retail investors to apply for IPO using ASBA (Applications Supported by Blocked Amount) only. ASBA was launched on May 1, 2010 and is a facility wherein the amount remains blocked in the savings bank account of the applicant until the shares in IPO is allocated to him. In case the shares are not allocated, the amount is unblocked immediately and open for use.
ASBA – Advantages
The advantage of ASBA is there is no delay in refund of application amount in case no shares or fewer shares are allocated to investor in IPO. Also the amount is only debited (to that extent) from the account when a confirmed allotment happens.
For example, in case of the present IPO Precision Camshaft, you want to apply for 800 shares at cutoff price (Rs 186). When you do so the bank will block Rs 1,48,800 (Rs 800 X 186) in your savings account. You can see the money in your account but cannot use it. Once the allotment happens, the money would be debited from your account. In case there was over-subscription and you were allotted only 80 shares at cut-off price, only Rs 14,880 would be debited. Rest amount would be unlocked and free for use. In case there is no allotment, all amount would be free.
As you can see the advantage of ASBA are instant refund and also the money lying in savings account keep on earning interest.
ASBA Problem
The problem is ASBA is still not popular among retail investors. In last three IPOs more than 75% of applications can from non-ASBA route. Making it compulsory might leave some investors. Also not all banks offer online ASBA facility which is another major issue.
How to apply IPO through ASBA online?
Banks like Axis, SBI, IDBI Bank, Bank of Baroda etc offer online facility to apply for IPO through ASBA. All you need to do is login to your internet banking and search for ASBA.
Below is the screenshot for SBI ASBA facility.
Also Read: 25 Tax Free Incomes & Investments in India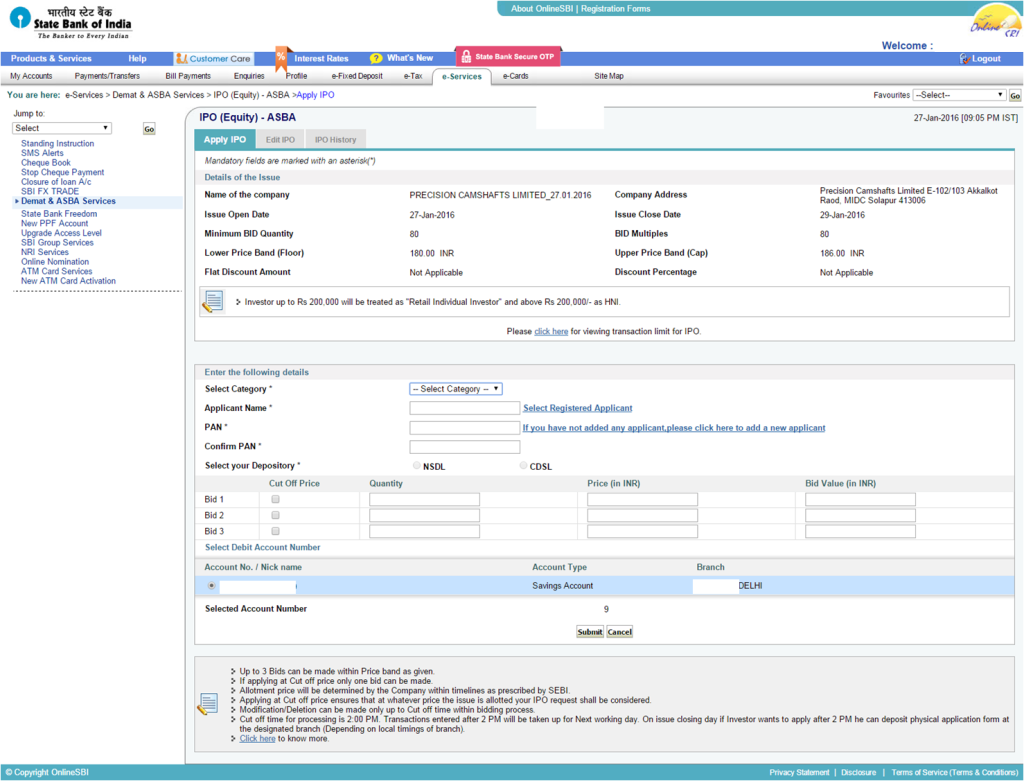 The form is simple you just need to give your PAN number, Demat account number and IPO bidding details.
After this you would be promoted for high security password sent on your registered mobile. Once you enter that correctly you get the acknowledgement page with the details.
What if your Bank does not offer ASBA Online?
In case your bank does not offer online ASBA facility, you need to fill up an online form, take a print out and deposit in relevant branch of your bank. Following are the steps:
Also Read: Where to Park Money for less than 6 Months?
Step 1: Go to ASBA e-Forms on NSE
Step 2: Select the IPO you want to apply
Step 3: Click on Bid-cum Application Form Download
Step 4: Fill up the online form
Step 5: Download the form
Step 6: Submit the form to designated branch along with PAN card photocopy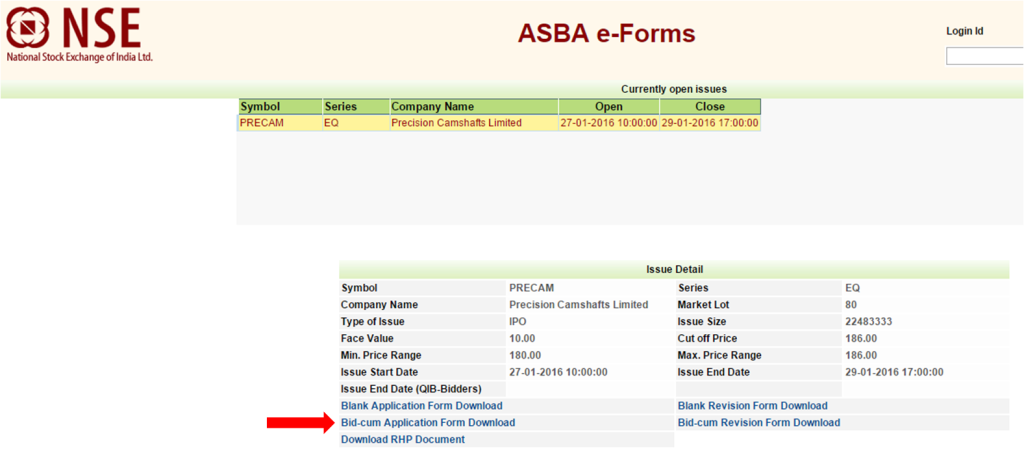 ASBA – Important Points:
Retail investors are those who apply for less than Rs 2 lakhs in IPO
The banks which provide ASBA facility are called Self Certified Syndicate Bank (SCSB)
Five applications can be made from a bank account per issue
The application through ASBA can be cancelled before closure of IPO bids. To cancel the application after the closure of IPO, you need to send cancellation request to Registrars who would instruct the bank to unblock the amount.
To conclude:
With ASBA being compulsory, retail investors would be forced to use it. Ideally with so many advantages, SEBI should have tried to make it popular rather than compulsory.