The government has made it mandatory for all jewelers to sell gold jewelry with hallmark sign. Hallmark sign on the gold is provided by approved labs and tells the purity of gold ornaments. Here are things you should be aware before you deal in gold jewelry.
All the jewelers would be given one-year time to register with Bureau of Indian Standards (BIS) and clear their old stock. This means that no jewelry can be sold without hallmark from January 15, 2021.
Gold hallmark was introduced since April 2000 and was totally voluntary. But the government was increasingly creating awareness due to multiple complaints of impure gold.
As of today, only 40% of jewelry sold is hallmarked – with higher awareness and adoption in bigger cities.
The gold ornaments would have any of three hallmarks depending on purity – 22, 18 and 14 carats. Currently there are 10 grades of gold available.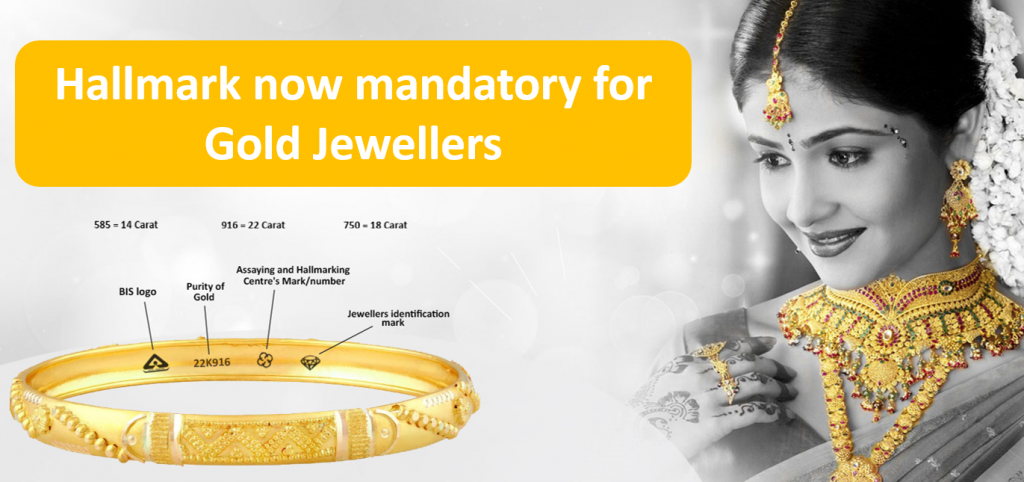 22 carat is represented by 22K916, 18 carat by 18K750 and 14 carat by 14K585 as per hallmark standards.
Also Read: How to Invest in sovereign gold bonds?
Hallmark on gold jewelry now has four marks: BIS mark, purity in carat, assay centre's name and jewelers' identification mark.
The mandatory hallmark may lead to some discounts on unmarked old stock jewelry.
In case a jeweler violates these provisions and sells non-hallmarked ornaments – there would be minimum fine of Rs 1 Lakh or five times the value of item and/or jail term for a year.
The mandatory hallmark is not applicable for consumers and they can sell or exchange their unmarked gold jewelry even after January 15, 2021. Customers can get their old unmarked jewelry stamped across 892 assaying and hallmarking centers spread across 234 districts.
The mandatory hallmarking of gold jewelry is a welcome step and would encourage fair play especially in small towns and villages. Also, with jewelry in just 3 categories of purity would further standardize the gold market and would encourage transactions across jeweler shops.