A few days back I had written about the various website options to file your tax return. Some readers find it inconvenient to file tax returns through income tax website and so there are several websites trying to simplify the process and charge for this.
The good news is – cleartax.in a new website in this domain is giving this service for free for a limited time. If you check the pricing plan you would see the website offers free tax filing for individuals for that particular day.
Update: Cleartax is no more free for men but the good news is women can still use its services for free!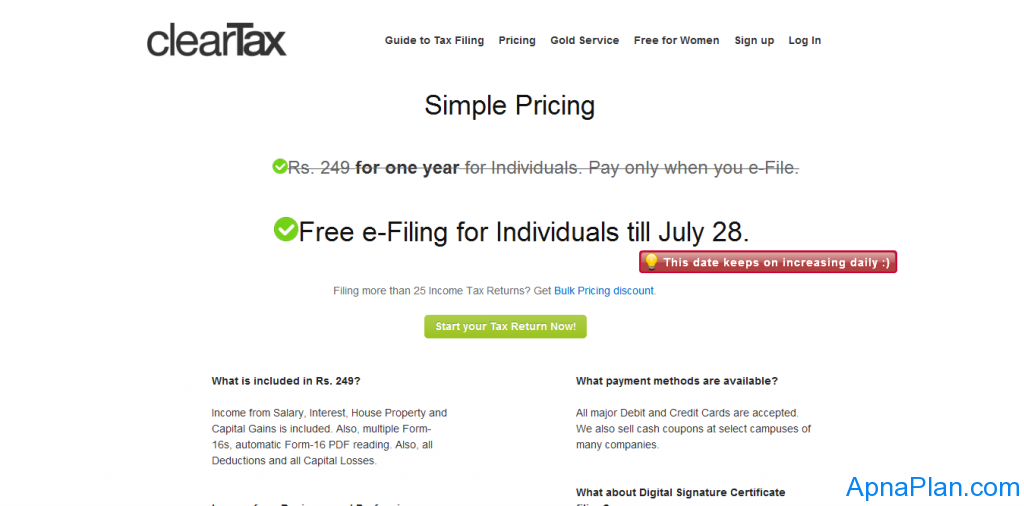 It does not charge based on which ITR form you fill as long as you are not a business entity.
The other thing I liked is the convenience of filing returns though the website. You can directly upload your Form 16 in PDF format and it automatically fills up all the relevant details in the ITR form. The next step is to check the fields and to put any additional details that are not mentioned in your Form 16.
If you are still looking to file your tax return, Cleartax.in is an option to consider, especially when it's free!