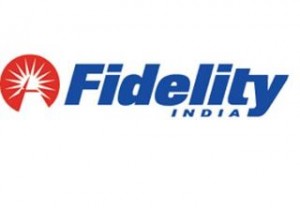 If you are regular with financial news & blogs, you might know that Fidelity International has sold its stake in FIL Fund Management (the asset management company) to L&T Finance. The deal was valued at about Rs 550 crore. After this acquisition by L&T finance would have about Rs 13,000 crore assets under management and will be the 13th largest fund house in India and 10th in terms of equity assets.
Impact on Fidelity Customers:
Fidelity had around 19 Lakh customers and more than Rs 8,900 crore as asset under management and so it would impact a large number of investors. But before you get into the technicals, let us start with clearing some basic concepts. What is being sold is the stake of the asset management company (AMC). The investors' money is in the mutual fund, and is secure with the custodians. The price paid and the accumulated losses are all not on the balance sheet of the schemes. Investors will be impacted qualitatively by the transaction, since their trustees and fund managers will change. There is no quantitative impact. The NAV of the funds will continue to be valued based on the market price of what is in the portfolio. There will be no mark-up or mark-down due to this sale. So there is no worry on this part.
The concerns for most investors may be:
L&T Finance hardly manages Rs. 200 crore of equity funds which are currently not in the top of their league. The debt funds, on the other hand, are doing well. So managing such a large corpus may be challanging for L&T.
The equity fund managers of Fidelity will hand over the management to L&T's newly assembled team, and leave after a period of transition. Investors do not know if the new team will do better, or fail to live up to the expectations.
Third, Fidelity was a global and much bigger brand than L&T Finance and hence was able to attract better talent for fund management and also more investors.
What should you do?
Wait and Watch! The deal is awaiting approval from Market regulator SEBI, after which investors in Fidelity's schemes will be given a 30-day notice to quit if they so wish, without any exit load. Those who do not exercise the option will move to the new management. L&T Mutual Fund would also communicate the new acquired investors about which fund will be merged into which one, what the new names will be, and which funds may be closed.
Investors in Fidelity Tax Saver, where a period of three years is not over since investing, will not be able to exit due to mandatory lock-in. They will move into the L&T Tax Saving Fund by default.
There are funds that were floated by Fidelity, which were investing abroad, and using feeder funds. Investors in these funds – Fidelity International Opportunities Fund and Fidelity Global Real Assets Fund may be at risk.
So, wait for L&T communication and then decide if you would want to stay or move on to some other Mutual Fund.