The Monsoon Sale season is on and you might be exited with your shopping bags.
Here are six tips which might help you to identify the smart deals around:
1. Price marked up and then discounted
This is an old trick and most of us know. But this is particularly high during Sale season. This was mostly done by small shops and lesser known brands but now you can find this trend with in-house brands of bigger outlets. Be careful to such practices. Buy only if you find value!
2. The best stuff is hidden
Retailing is a science and experts have spent lifetime in reading human behavior. When you walk into a super store usually the best stuff is kept at either at top or bottom rack. The racks at the eye level are occupied by products what retailer wants you to buy not necessarily what you want to buy! So look around carefully, ask the salesman, if you want something and not able to spot it.
3. Context effect
You are looking for shirts and you walk into stores Shirt section. After browsing through you find two shirts of almost the similar feel and look priced at Rs. 1000 and Rs. 1500 respectively. Chances are you would buy the shirt priced at Rs. 1000 as it appears cheaper and you mentally feel that you are buying shirt worth Rs. 1500 in just Rs. 1000. But if you evaluate each by them, it may not be as good a deal as it looks. This is called context effect.
Retailers often use this strategy to display cheap stuff in the rack closer to the expensive one. Here the strategy is to place a high price decoy next to overpriced products the vendor wants people to buy. And consumers often fall for the trick.
4. Free, free, free
"Buy one get one free" or "buy three get one free" – Each one of us at some point of time must have flocked at the counters that shout the word "free".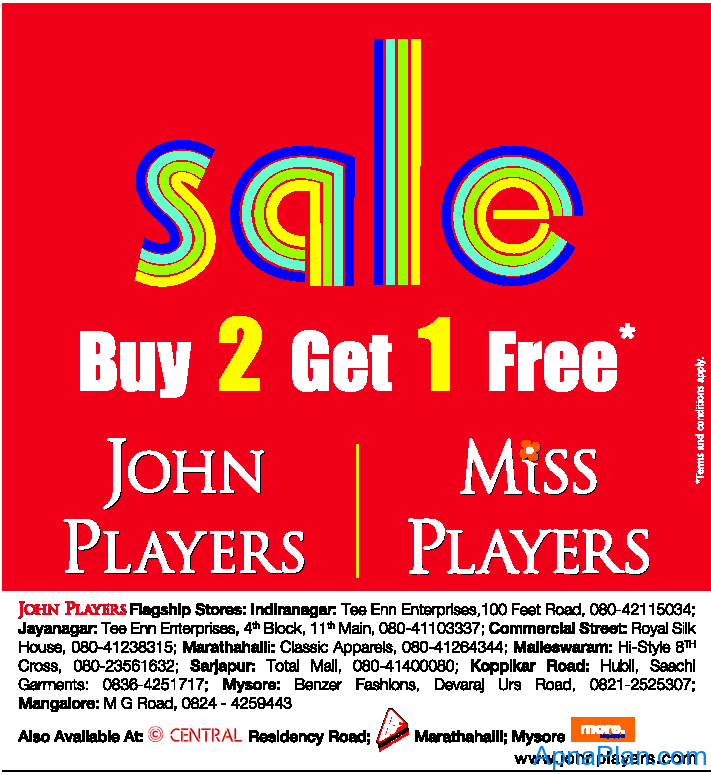 This somehow convinces to buy more than we have planned. Also, we pick up items which we do not require. Don't believe me – Just look at your shopping for last year and you would realize you haven't used the free stuff much anyway.
5. Double discounting
Some brands and shops give double discounts. You can check one such advertisement below.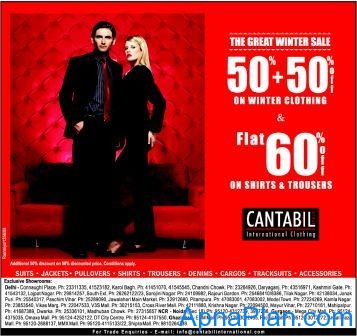 In the first look it seems like the product is free as its offering 50% + 50% discount. However, a back-of-the-envelope calculation shows that the discount is equal to 75%. Research shows that most consumers feel the double discount of 50% off plus an additional 50% off is better than the economically equivalent single discount of 75% because 50 plus 50 is clearly greater than 75.
6. Same number effect
Which is better a discount of 50% or 50% extra free? We see this by an example. Suppose you can buy 100 chocolates for Rs. 100. With 50% extra, you would get 150 chocolates for Rs. 100. The price of per chocolate is Rs. 0.67. But with 50% off, your price per chocolate is just Rs. 0.50. Hence, a 50% discount is better than 50% extra free.
A survey found that bonus packs were preferred to price discounts. We are generally not able to differentiate between two different offers with the same number. The survey also found that most respondents thought the deals were equivalent, which was not true.
To conclude, it is not very difficult to make the right decision. Most of us know the above calculations but turn numerically blind while shopping. The post was to reiterate such tricks.
Happy Shopping!