Haryana Urban Development Authority (HUDA) has come out with freehold residential plot scheme in Sector 14 (Part II) and Sector 33(part I) of Hissar.
Important Dates:
Booking Commences: May 9, 2013
Booking Closes: July 8, 2013
Plot Details and Earnest Money Required:
There are 888 plots in Sector 14 and 1990 plots in Sector 33 with size varying from 1 karnal to 4 marla. The earnest money varies from 1.17 lakhs to 7.18 Lakhs. The figure below shows the details: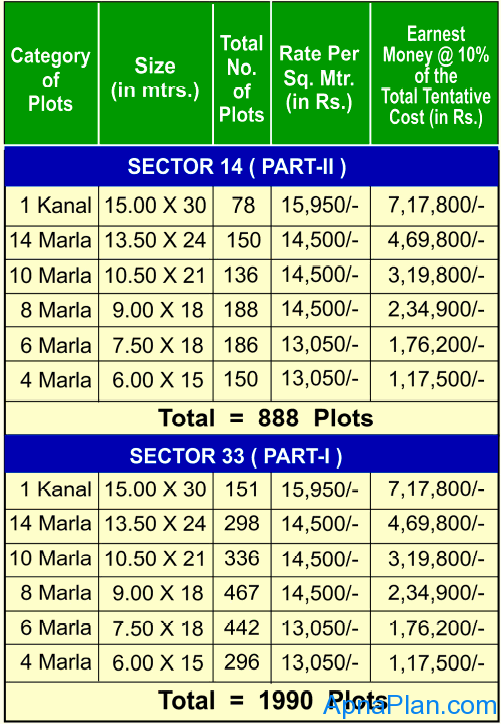 Payment Plan:
At the time of Application – 10%
Within one month of allotment – 15%
Six equal yearly installments – 12.5% every year
Reservations:
There are reservations for various categories like SC/ST, Backward classes, handicapped, War Widows, etc
How to Apply?
The application form can be downloaded from HUDA website, filled up and submitted to the designated centers.
You can also apply online on HUDA Website.
The application form with brochure can also be obtained from designated bank branches for Rs 100
Why You should Apply?
The plots are priced substantially lower to the market rates. The existing rates for Sector 14 is more than Rs. 35,000 per sq. yard depending on size, location, etc.
The plots are from Authority, so you need not worry much about the authenticity of the plots.
Important Points:
You can fill one application per sector. So for two sectors you can fill up two application forms.
Authorized Banks:
You can buy/ submit the form in the following banks. Some of these might also finance the earnest money for the scheme.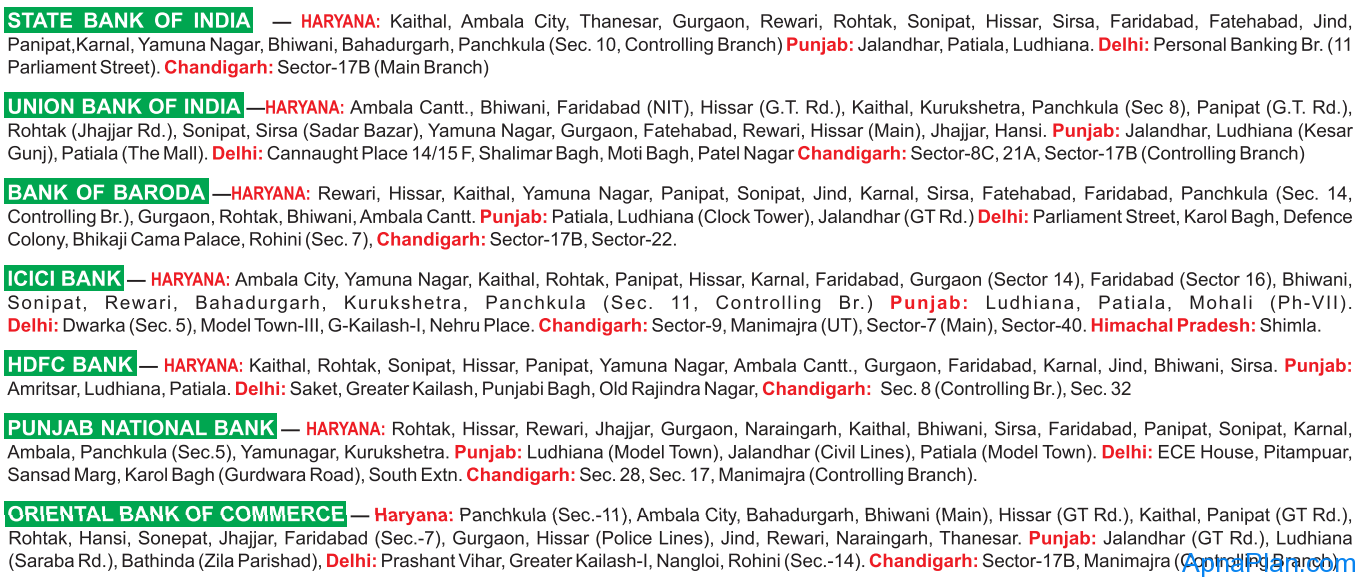 Download Brochure and Application Form:
You can download the Brochure and Application Form by clicking here.
HUDA Residential Plots Scheme in Hissar – Advertisement:
You can get all the details like authorized banks list etc in the advertisement below: