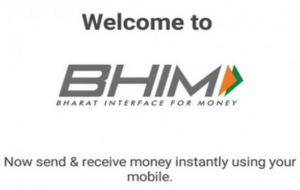 BHIM (Bharat Interface for Money) is a new payment app which was launched by the Prime Minister on December 30, 2016 as part of promoting digital payments. We tell you everything you need to know about the app.
What is BHIM App?
1. BHIM is government backed payment app and is available for Android devices. iOS would be launched soon.
2. BHIM is inter-operable with other Unified Payment Interface (UPI) applications and bank accounts
3. BHIM is developed by the National Payment Corporation of India (NPCI)
4. The app supports Hindi and English. More languages would be supported in future.
How it Works?
5. After downloading it from Google Play store, you need to set UPI PIN and register your bank account with the same.
Registering Bank Account:
6. If you already have UPI account, it will fetch data for you. If not, you'll need last 6 digits of your debit card along with the expiry date
Also Read: 5 Things to Know about Rail Travel Insurance
7. Right now only one bank account can be linked to the app. Any money that is transferred to you would go directly to this account. However there is option to change the account.
Banks integrated with BHIM
8. You can link BHIM app with following banks:
Allahabad Bank, Andhra Bank, Axis Bank, Bank of Baroda, Bank of India, Bank of Maharashtra, Canara Bank, Catholic Syrian Bank, Central Bank of India, DCB Bank, Dena Bank, Federal Bank, HDFC Bank, ICICI Bank, IDBI Bank, IDFC Bank, Indian Bank, Indian Overseas Bank, IndusInd Bank, Karnataka Bank, Karur Vysya Bank, Kotak Mahindra Bank, Oriental Bank of Commerce, Punjab National Bank, RBL Bank, South Indian Bank, Standard Chartered Bank, State Bank of India, Syndicate Bank, Union Bank of India, United Bank of India, Vijaya Bank
BHIM Payment Address:
9. Your mobile number is your default payment address (PA)
10. You can also create custom payment address in addition to your mobile number.
11. Merchants can easily print and display QR Code for faster payments.
12. You can check your bank balance and transactions details on the go
Also Read: 7 High Rated Companies Offering more than Bank Fixed Deposits
How to Transact?
13. You can pay anyone to their payment address – which can be their mobile number, custom address or QR Code.
14. You can also receive money by sending a request.
15. There is facility to reverse a transaction
Transaction Limit:
16. The maximum amount allowed for a transaction is Rs 10,000. There is also limit of Rs 20,000 for 24 hours. This is done to limit any fraudulent activity.
Charges for BHIM:
17. There are no charges for making transaction through BHIM app. However banks can levy charges for UPI/IMPS fund transfer.
Future Enhancements:
The first cut of BHIM app is simple but there are compatibility issues with some phones. Going forward the app would bring in more language options. Also it would integrate thumbprint for authentication.
To Conclude:
The new BHIM app is too new to gauge its success. But it would pose significant competition to established players like PAYTM, Mobikwik and likes. As its high priority project for government expect more push and updates on the same.