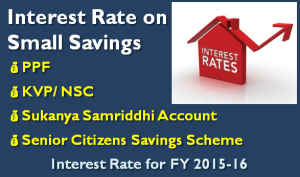 Government has declared the interest rates to be paid on small saving schemes for FY 2015-16. These interest rates are revised at the start of every Financial Year.
The interest paid on Sukanya Samriddhi Account has been raised to 9.2% from existing 9.1%. The investors of Senior Citizens Savings Scheme (SCSS) would also get increased interest rate of 9.3% from 9.2% offered presently.
All the other interest rates including PPF (Public Provident Fund), KVP (Kisan Vikas Patra), NSC (National Saving Scheme) and fixed deposits have been kept unchanged.
Also Read: Download Excel based PPF Calculator
Both PPF and KVP would offer 8.7% interest for FY 2015-16. The interest on 5 year NSC has been fixed at 8.5% while 10 year NSC is 8.8%.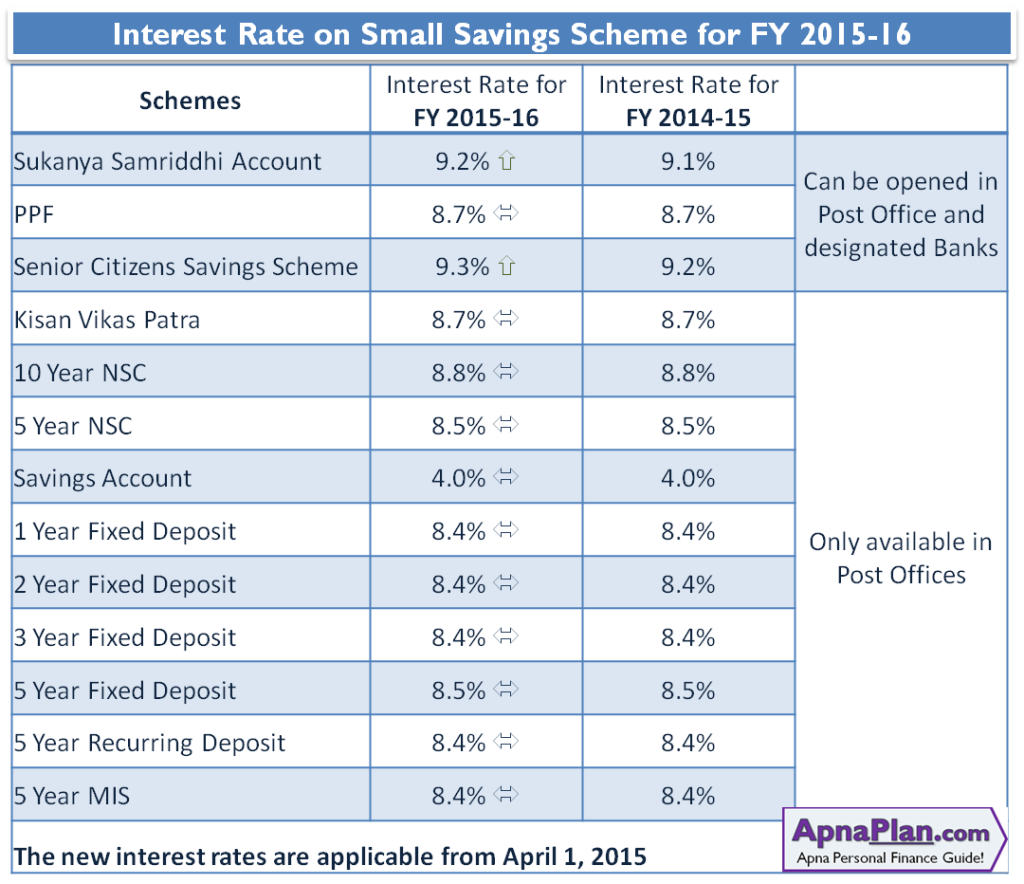 The fixed deposit in Post Office would offer 8.4% for 1 to 3 years tenure and 8.5% for 5 years tenure. The 5 year recurring deposit would offer interest rate of 8.4%.
Savings account at post office would offer 4% while the MIS (Monthly Income Scheme) at post offices would offer interest rate of 8.4%.
All the interest rates would be effective from April 1, 2015.
The Surprise?
All the above Small Saving Schemes are linked with 10 Year Government Bond yields which has reduced by more than 1% in last 1 year. But government has kept most of the rates unchanged and in fact increased the interest rate on Sukanya Samriddhi Account and Senior Citizen Saving Scheme.
This is more of a political move and will push banks not to reduce their interest rates. While this may seem good move for the savers but Government should not play with the system as it creates imbalances and ultimately harms the common man!