SBI has recently launched a new home loan – Residential Builder Finance with Buyer Guarantee. This has generated a lot of curiosity in minds of borrowers. In this post we tell you salient features of this home loan and if you should opt for this.
The SBI Guarantee
As the name suggests "Residential Builder Finance with Buyer Guarantee" home loan comes with a guarantee in case the project is not completed on time by the builder.
The guarantee is that SBI would refund the entire borrowed principal amount in case the project is delayed by more than 6 months (called grace period) than what is mentioned on the RERA website.
The guaranteed refund scheme will be valid till the builders gets the occupation certificate (OC) for the project.
There is no additional cost for this guarantee to the home-buyers.
This product has been launched as there have been numerous delays and a lot of projects have been left incomplete – with no respite for buyers. This type of loan would boost the confidence of buyers.
The Details
The other terms and conditions of the loan remain same as its regular home loan.
Also Read: Tax Exemption on Loan for Purchase of Affordable House
As of today, SBI offers home loan at lowest interest rate at 7.95% (7.9% for women).
From October 1, 2019 the floating home loan interest rate is linked to RBI repo rate.
Buyers can take maximum loan of Rs 2.5 crore under this sceheme.
Eligible Projects
The guarantee under this loan is applicable to only selected pre-approved projects where SBI is sole lender – with strong developer credit rating.
At present, the bank has roped in Mumbai-based Sunteck Developers for three projects being developed in the Mumbai Metropolitan Region.
The scheme would be launched in 6 major cities starting with Mumbai and may later expand depending on response.
Also Read: 9 Ultimate Tips to Improve Your Credit Score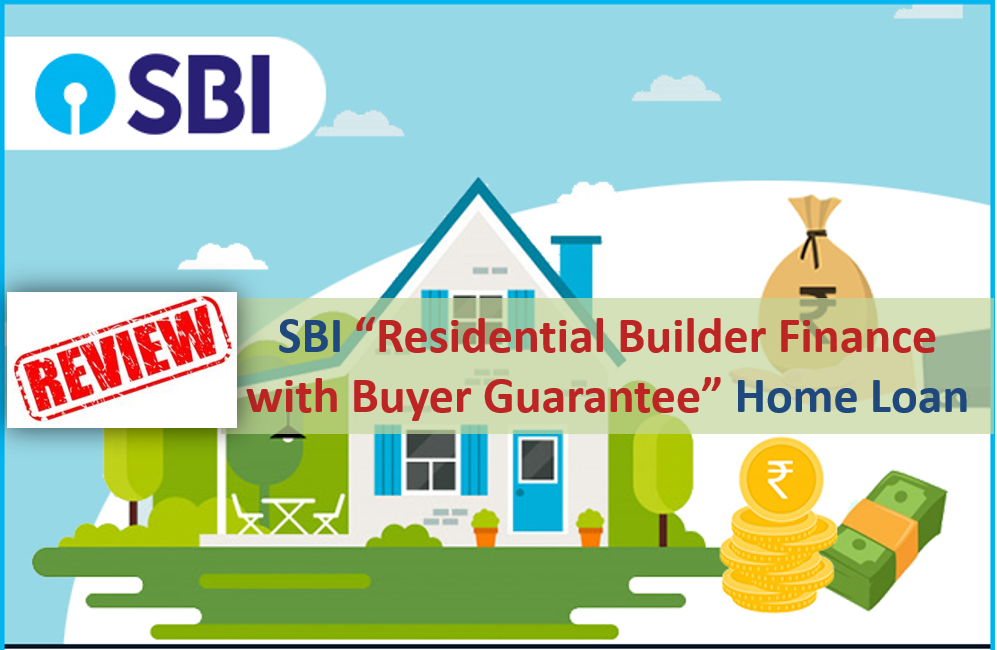 Recommendation
Though the SBI home loan scheme looks good but it has its own shortcomings. Only very few projects would be part of Home Loan Residential Builder Finance with Buyer Guarantee – limiting choice. The guarantee would not trigger in case the delay was due to change in government norms or any natural disaster or force-majeure.
Even in case the guarantee is triggered and SBI pays back only the loan principal amount. The buyer may have to forgo the interest paid to the bank along with any GST charges, stamp duty and other expenses associated with the purchase. Also, there is no clarity on what happens to the down payment amount.
Though the SBI Residential Builder Finance with Buyer Guarantee Home Loan was supposed to encourage buyers for under-construction property – it still does not give complete peace of mind to buyers. I would recommend to buy ready to move property than under-construction one.