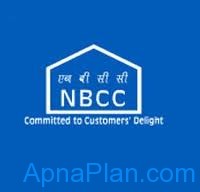 NBCC (National Buildings Construction Corporation) is coming out with an IPO of 12,000,000 Equity Shares of Rs. 10 each by way of an offer for sale of Equity shares by Government of India.
NBCC: Company Overview:
Incorporated in 1960 as a wholly owned Government of India undertaking under Ministry of Urban Development (MoUD), NBCC is engaged in the in the business of providing:
Project Management Consultancy (PMC) services for Civil Construction Projects for Central and State Governments (formed 93.36% of Total Operating Income of FY11)
Civil Infrastructure for Power Sector (2.02% of total operating income of FY11); and
Real Estate Development (formed 4.61%of Operating Income of FY11)
The Company is headquartered in New Delhi and in addition have 10 regional / zonal offices across India. The projects undertaken by the Company are spread across 23 states and 1 union territory in India. In addition, the company has also undertaken projects overseas. NBCC's Consultancy and Project Management Division has been accredited with ISO 9001:2008. As of the date of the RHP (Red Hearing Prospectus), the President of India acting through the MoUD, GoI holds 100% of the company's equity share capital.
[box title="NBCC IPO: Review & Recommendations" color="#f00″] Read Review & Recommendations about NBCC IPO here [/box]
NBCC IPO Issue Details:
Issue Opens on:

Thursday, March 22, 2012

Issue Closes on:

Tuesday, March 27, 2012

Net Issue: 11,880,000 Equity Shares

QIBs portion 50% of Net Offer: 5,940,000 Equity Shares
NIBs portion 15% of Net Offer: 1,782,000 Equity Shares
Retail portion 35% of Net Offer: 4,158,000 Equity Shares

A Discount of 5 % on the Offer Price shall be offered to Retail Bidders and Employees
Bids can be made for a minimum of 60 equity shares and in multiples of 60 equity shares thereafter
Retail investors can bid for maximum of 2220 equity shares at lower end of price band and 1860 shares at higher end.

IPO Grading: "IPO Grade 4/5" by CARE

– indicating above average fundamentals
Listing on: BSE & NSE
NBCC Price Band: Rs. 90 – 106

(5% discount for retail & Employees)

Book running lead managers: IDBI Capital Market Services Limited and Enam Securities Private Limited
Registrar to the Issue: Bigshare Services Pvt. Ltd.
NBCC Financial Summary:
Why should you invest in NBCC IPO?
IPO Grading: "IPO Grade 4/5" by CARE
Established brand name and reputation.
Operations in diverse sectors with strong Order Book position.
Qualified and experienced management.
Significant experience and track record.
Vast Industry knowledge and technical expertise.
Risks in NBCC IPO:
The company's revenues are significantly dependent on PMC business. Any decline in PMC business, could adversely affect the company's business prospects, financial condition and results of operations.
Certain board of directors are involved in a number of legal proceedings, which may adversely impact the company's business reputation.
There could be cyclical risks associated with this industry.
NBCC IPO Price, EPS, PE, Book Value:
PAT (Profit After Tax) margin which used to be at close to 14% for FY08 fell to 4.5% for FY11. The issue is issued at a price-to-book of 1.5 as the book value is at Rs 60. At lower price band of Rs 90, it is issued at a price-to-book of 1.5. The expected EPS is of Rs 13-14 for FY11 and FY12. Extrapolating its six months performance, it is issued at a PE multiple of 7-8. As against that there are many private sector companies providing similar kind of services and are available at a price-to-book of 0.6-0.9 and a PE multiple of 4-6.
Currently, Infra and construction companies are reeling under pressure and going by the current scenario the issue is not a cheap one. Though the sector offers substantial growth, there are concerns and risk factors which could affect the company's earnings. At the indicative offer price, the issue is for long-term investors only and for traders who want to sell on listing, it could be a tricky one.
You can read about NBCC IPO Daily Subscription Status here.