Income Tax with so many if and buts is complicated and hence tax payers always need someone to help them. To assist tax payers Income Tax Department runs its helpline from Central Processing Centre, Bangalore. You need to dial different numbers based on type of enquiry. Below is the list of phone numbers:
Income Tax Helpline Numbers:
For General Queries related to Income Tax, PAN (Permanent Account Number) & TAN (Tax Deduction Account Number) you can call Aaykar Sampark Kendra (ASK) Toll Free number 1800-103-0025 & Direct Number +91-804-612-2000
For PAN/TAN updation you can dial 020-2721-8080
For queries related to e-filing of Income Tax Return & e-filing website login issues, you can call 080-2650 0025 or Toll-free-number is 1800-4250-0025 between 9 AM to 8 PM – Monday to Saturday.
For ITR Notification & Processing, Tax Refund and Rectification related issues call 1800-425-2229
For ITR-V receipt status related issues is 1800-425-2229 or 080-225-4650. Now most tax payers can easily e-verify their tax returns and hence need not send their ITR-V to CPC, Bangalore.
For queries related to TDS Centralized Processing Centre (TRACES), Form 16 and Form 26AS, you can dial the toll free no 1800-103-0344
To know more about Tax Return Preparer Scheme, Locate TRPs and Register for Home Visit call 1800-102-3738 between 9 AM to 6 PM – Monday to Saturday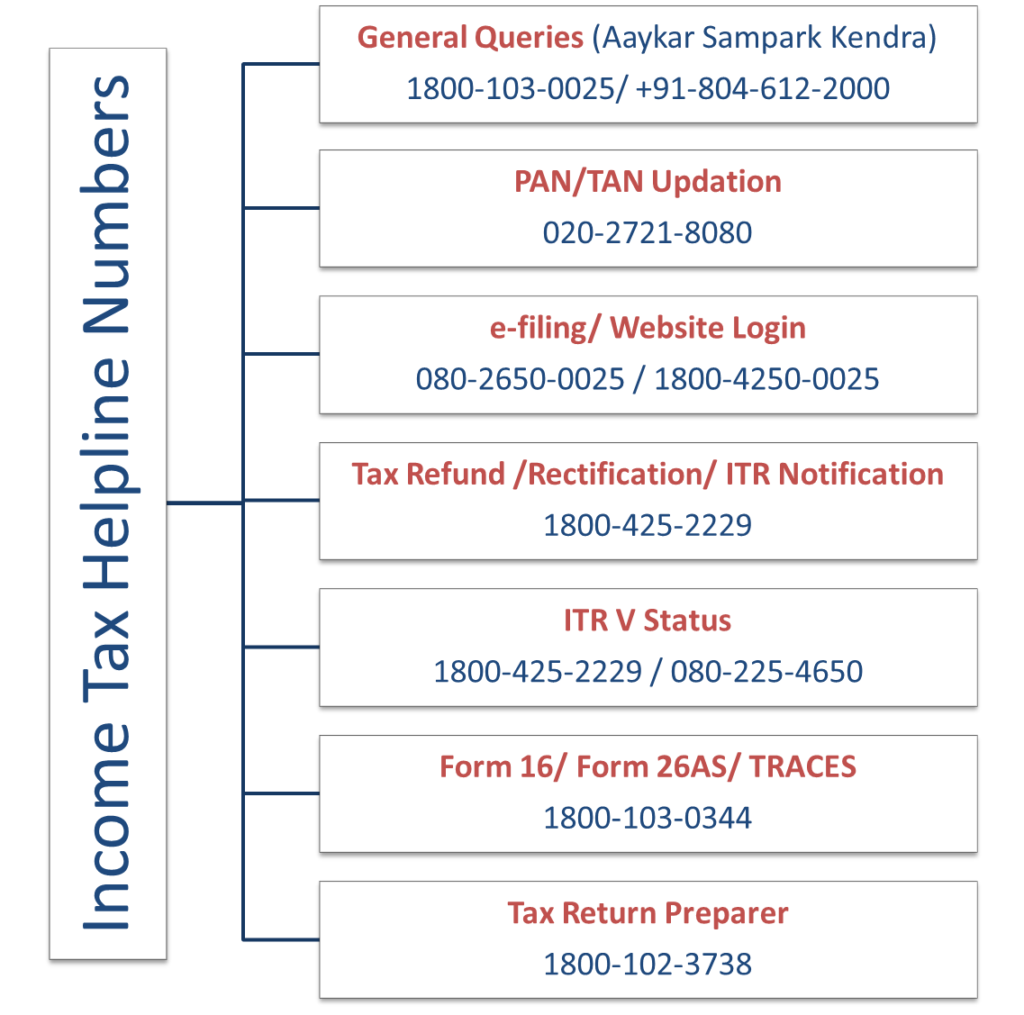 Let us know how your experience was talking to the above tax helplines.