If you are still wondering how much Income tax you need to pay this year 2011-12, here is a calculator for you in excel format. Below is the Income Tax Slab for FY 2011-12.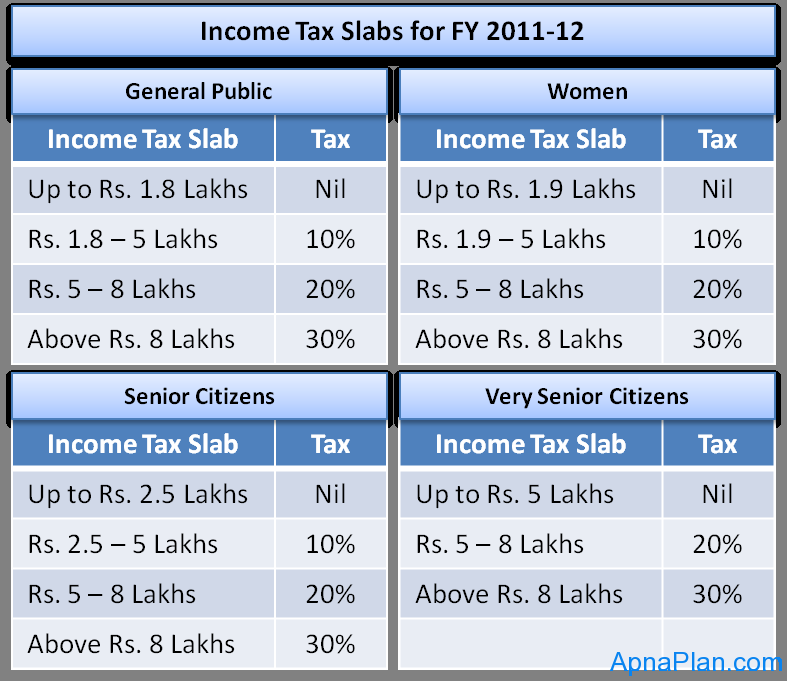 Word of Cautions for using the Excel sheet:
Only Orange Cells are input cells.
Do not change any other cells as this may lead to Incorrect calculation.
Do not leave any orange cell blank. This may lead to incorrect calculation. Instead, enter 0
Limitations of the calculator:
This calculates Income tax only for people who have no losses/gains from House property or have a maximum of 1 House.
For details of Assumptions & Income tax rules followed for the calculator Read – Income Tax – Some Common Rules & Regulations
The figure below shows the snapshot of Income Tax calculator FY 2011-12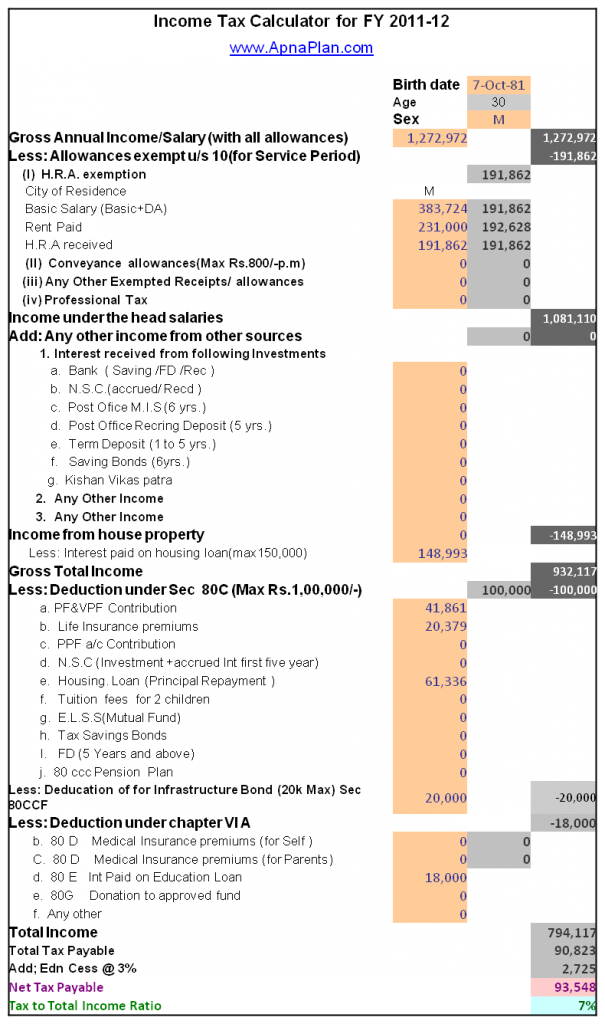 Disclaimer: I am not a tax consultant. I have tried to incorporate all the Income tax rules & regulations best known to me. Its always advisable to consult an expert or a tax consultant to cross verify your tax liability.