Rail Minister, Pawan Kumar Bansal presented his annual rail budget 2013-14 in the parliament on February 26, 2013. The opposition slammed it as populist and political budget while the ruling party termed it as the best Rail budget. But we could anyway predict these reactions much before the rail budget was presented.
Here is a brief summary of the rail budget from the perspective of people like you and me.
Railway Budget – Direct Impact on Passengers:
As announced earlier there has been no direct hike in rail passenger fares. The rail fares were hiked a month back and any further hike would have opened Pandora's Box.
There were indirect hikes in the passenger fares by hiking the reservation fee, tatkal charges and cancellation charges.
The table below shows the increase in Reservation fee and cancellation charges across classes.
The table below shows the revised Tatkal charges across classes.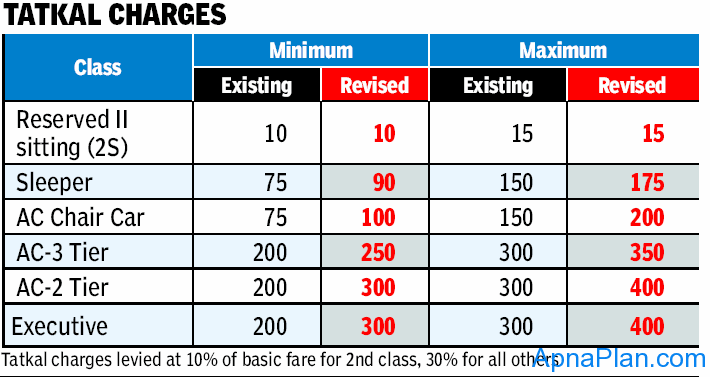 Taking the above increase in effect the rail fares would increase by Rs 127 for 2nd AC and Rs. 67 per ticket for 3rd AC for a superfast train between Delhi – Mumbai. Here is the calculation: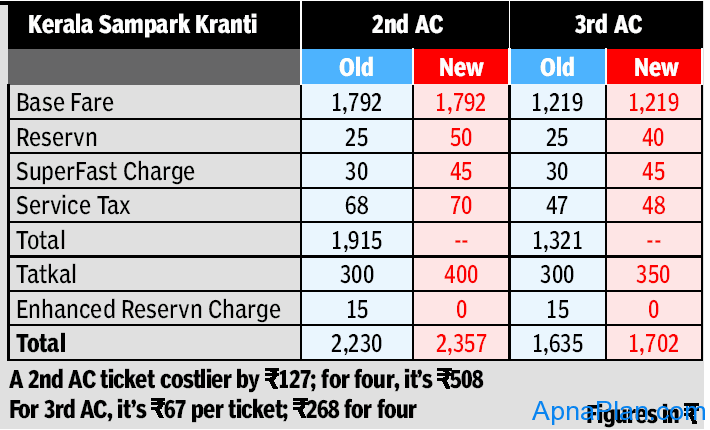 Rail Budget – Amenities and Convenience:
Progressive extension of bio-toilets on trains.
Pilot project on select trains to facilitate passengers to contact on board staff through SMS/phone call/e-mail for coach cleanliness and real time feedback.
Provision of announcement facility and electronic display boards in trains.
Providing free Wi-Fi facilities on several trains.
Introduction of an 'Anubhuti' coach in select trains to provide excellent ambience and latest facilities and services.
179 escalators and 400 lifts at A-1 and other major stations to be installed facilitating elderly and differently abled.
Third party audit and tie up with food testing laboratories for food quality control; ISO certified state-of-the-art base kitchens to be set up in railway premises.
Internet ticketing from 0030 hours to 2330 hours.
e-ticketing through mobile phones.
Project of SMS alerts to passengers providing updates on reservation status.
Covering larger number of trains under Real Time Information System.
Next-Gen e-ticketing system to be rolled out capable of handling 7200 tickets per minute against 2000 now & 1.20 lakh users simultaneously against 40,000 now.
67 new Express trains to be introduced.
26 new passenger services, 8 DEMU services and 5 MEMU services to be introduced.
Run of 57 trains to be extended.
Frequency of 24 trains to be increased.
AC Local Trains fro Mumbai
Railway Budget – Indirect Impact:
There are some other announcements in Rail Budget which would impact you indirectly.
Fuel-Linked Revision in Only Freight Tariff From April 1, 2013 – this would make transportation by rail a bit more expensive and it's the end user who is going to pay for it.
1.52 Lakhs vacancies to be filled up this year – Indian Railways are one of the biggest employers in the world and the good thing is 1.5 lakhs jobs this year.
You can download the Railway Budget Speech (English Version, Hindi Version) and Budget Highlights (English Version, Hindi Version).