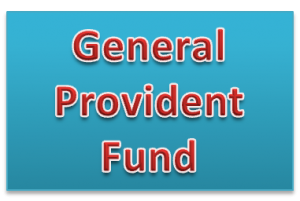 After rate cut in EPF (Employees' Provident Fund), there is some good news for all Government Employees. The interest rate on government employees' retirement savings parked in the General Provident Fund (GPF) has increased from 8% to 8.6%. This is first increase after 2003.
A similar rate hike has also been effected in a special deposit scheme (SDS) where nongovernment retirement funds have invested over 1 lakh crore. This could boost the Employees' Provident Fund (EPF) rate next year, which was slashed last week from 9.5% to 8.25% for 2011-12.
Both the interest rate hikes are effective from December 1, 2011 — the same day that returns on the Public Provident Fund (PPF) and National Savings Certificates (NSCs) were raised to 8.6% and 8.7%, respectively.
Traditionally, the interest rate on the GPF, the SDS and the PPF rate have moved in tandem. In November, the government had announced a hike in the return on PPF and NSCs.
Government employees, on the other hand, will receive 8% interest on their GPF savings from April 2011 to November 2011 and 8.6% for the next four months of this financial year.