Employee Provident Fund Organization (EPFO) has finally gone digital. Now you can check your EPF (Employee Provident Fund) balance online and generate e-passbook online.
Here are 7 Steps to access your EPF e-Passbook:
Step 1: Visit the EPFO members' portal by clicking this link – http://members.epfoservices.in/
Step 2: Click on Register button at the bottom of the page and you a get a Registration Form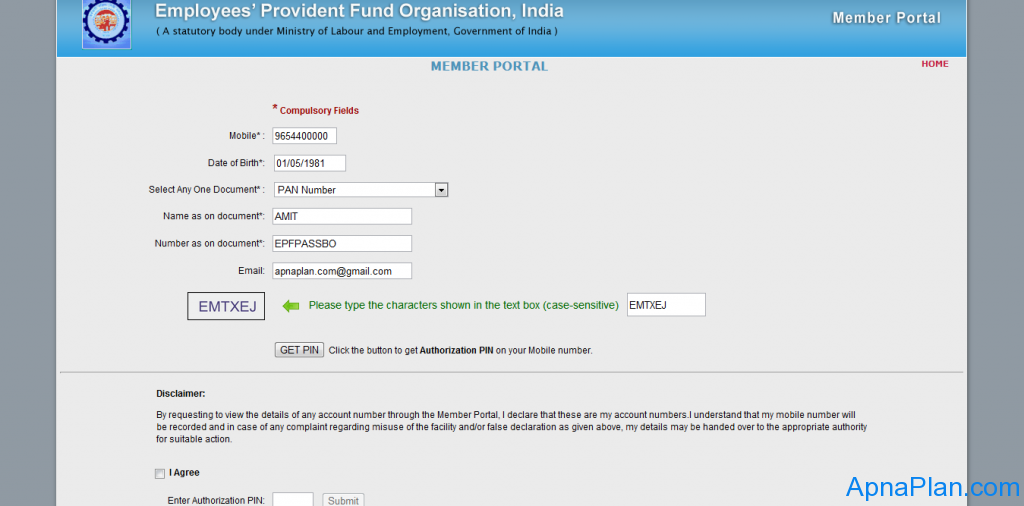 You need to fill your Mobile Number, Date of Birth, email etc. Other than this you need to select one out of eight documents and give their details. These documents are:
PAN Number
Aadhar (UID)
NPR (National Population Register)
Bank Account Number
Voter ID Card
Driving Licence
Passport Number
Ration Card Number
Majority of people employed have PAN Number and hence would be most convenient. Once all the fields are filled up, click on "Get PIN" to request PIN number on your mobile.
Step 3: You will get a PIN code on your mobile number like "1234". Enter the PIN code at the end of the registration page after "Enter Authorization PIN" and submit the page to complete the registration process.
Step 4: On successful registration you get a confirmation message on your mobile phone. Now you can enter members area using the mobile number and the document number that you entered while registering.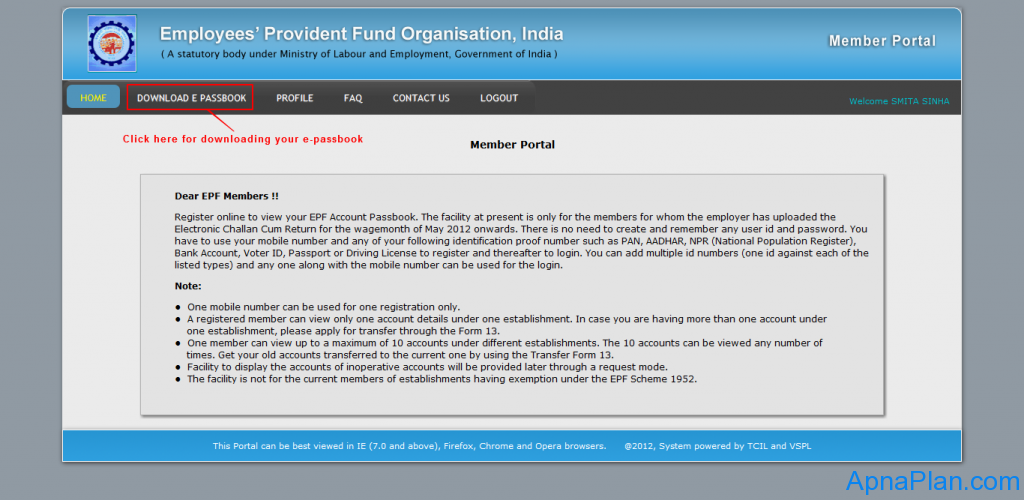 Step 5: You can download your EPF Passbook (ePassbook) by clicking on the Download E-Passbook link on the top of the page.
Next select the state where your company has your EPF Account. Next you would see a list of all the EPF offices in that state. The below screen shot shows example of Delhi.
Step 6: Next enter your EPF Account Number, your name as per EPF records and click on "Get PIN". You would again receive PIN Number on your Mobile.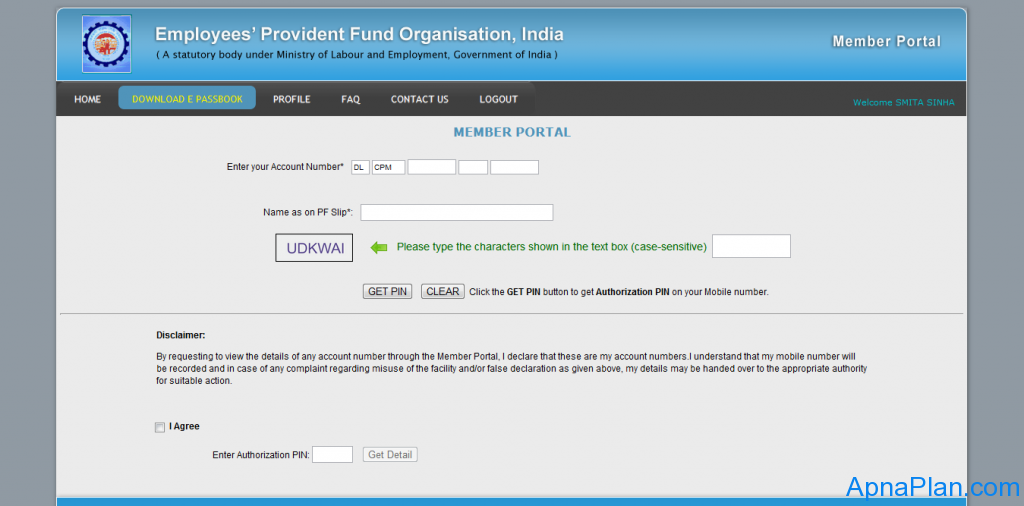 Enter the PIN that you have received on your mobile phone in the "Enter Authorization PIN" text box and click on the GET DETAIL button.
Step 7: You will be able to see your EPF details if that data is available to EPFO else a message will be displayed on your screen " Your e-passbook not available". To get the details of your EPF account click on the link "Send request to get your e-passbook".
A pop up is displayed confirming your request. Click "OK"
Once this is done, you get the following message: "Your e-Passbook request has been accepted. You shall be intimated on SMS when the same is available. You can check back after 3 days."

Although this facility is activated by EPFO but currently only those members can view there EPF passbook online for whom the employer has uploaded the Electronic Challan Cum Return for the wage month of May 2012 onwards. Also the details are displayed only for active EPF accounts.
Though this is a great facility by EPFO, the process still looks cumbersome and needs simplification.