After I published the Best Tax Saving Fixed Deposit Options, I got several queries regarding if this Tax Saving fixed deposit can be done online in SBI?
Fortunately I have an account with SBI and tried doing it myself. Though SBI offers facility of opening Fixed Deposit and Recurring Deposit Online but for SBI Tax Saver FD you need to visit their branch.
Here is the screenshot from SBI Internet Banking showing the same.
In the meantime, I also checked with ICICI Bank and you can invest in their Tax Saving Fixed Deposit Online.
Here is the screenshot from ICICI Internet Banking Platform.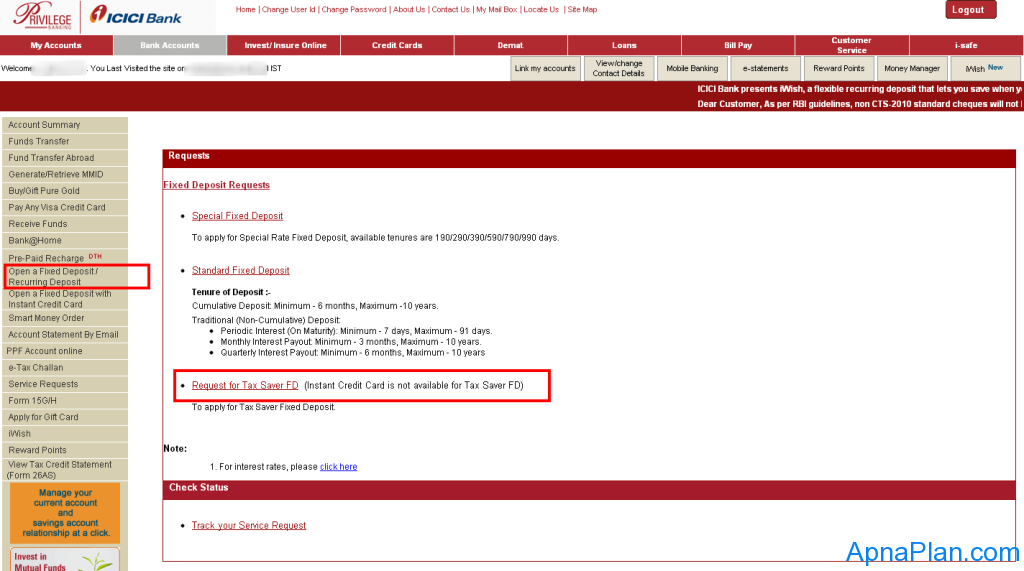 I am not sure about other banks and would request readers to let us know if they were able to invest in tax saving fixed deposits online from their respective internet banking platforms.