In response to a RTI query by Kamal Pareek to State Bank of Bikaner and Jaipur, the bank has replied that there is No defined Timing for Lunch Break at Public Sector Banks.
The bank is supposed to work from 10:00 AM to 4:00 PM without any lunch break on all working days.
The bank officials should take turns for lunch so that the bank normal transactions are not interrupted between above working hours.
Unfortunately that is what the rule says, but visit any Public Sector bank and you can see board stating Lunch Hours and all the counters are closed at that time.
With this RTI information, you can protest at the bank and need to wait for the Lunch break to finish.
Also Read: 22 Hidden Charges in Saving Bank Account
Below is the RTI copy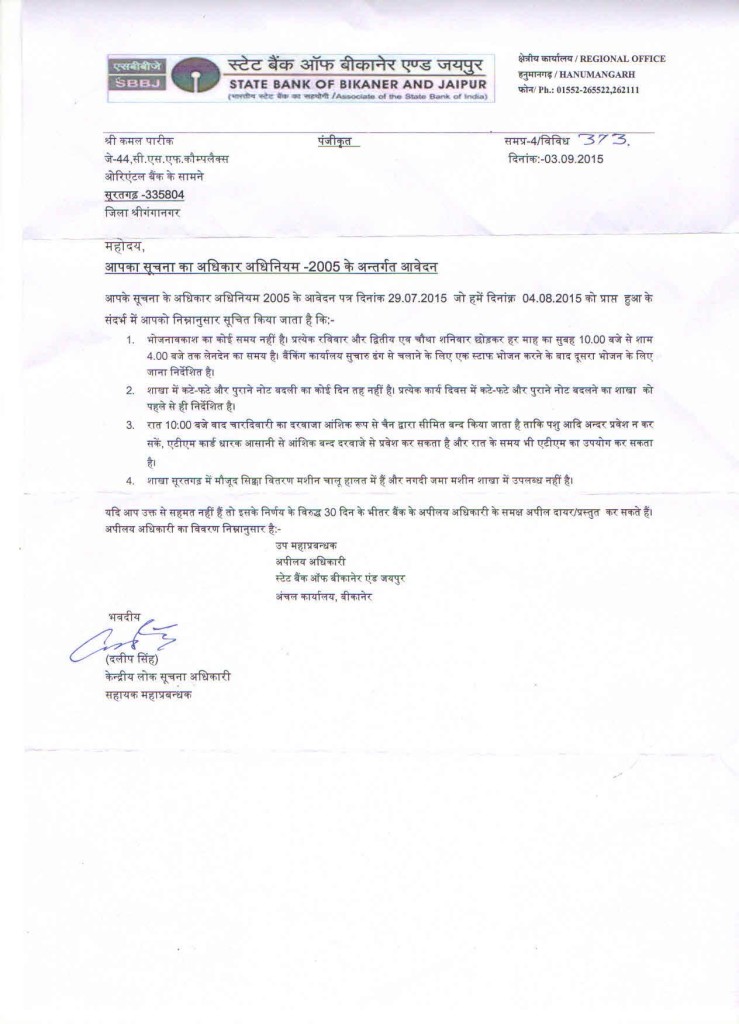 This was mailed by Kamal Pareek to us. Thanks Kamal for helping us increase our awareness about banking.